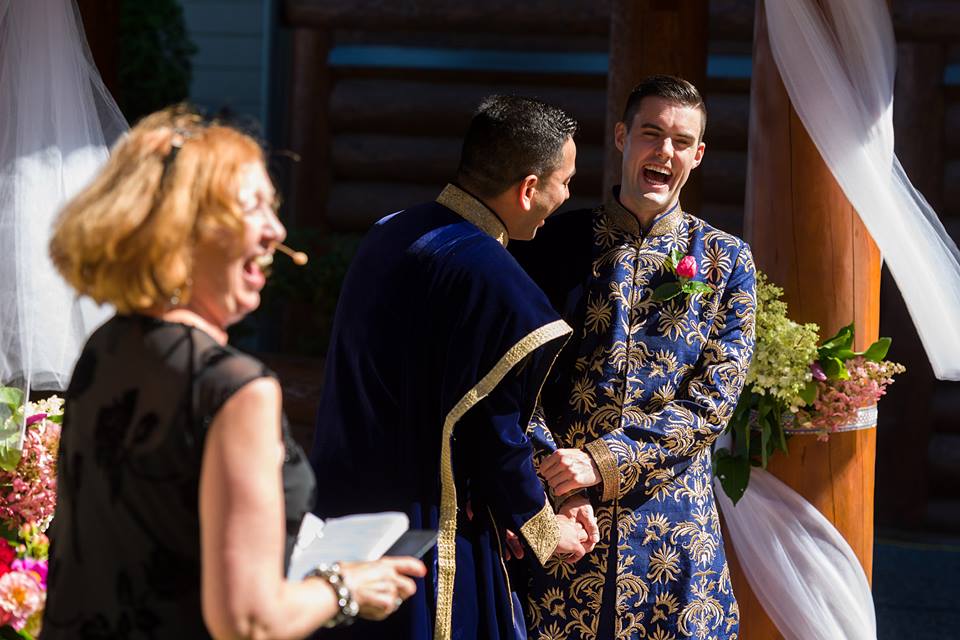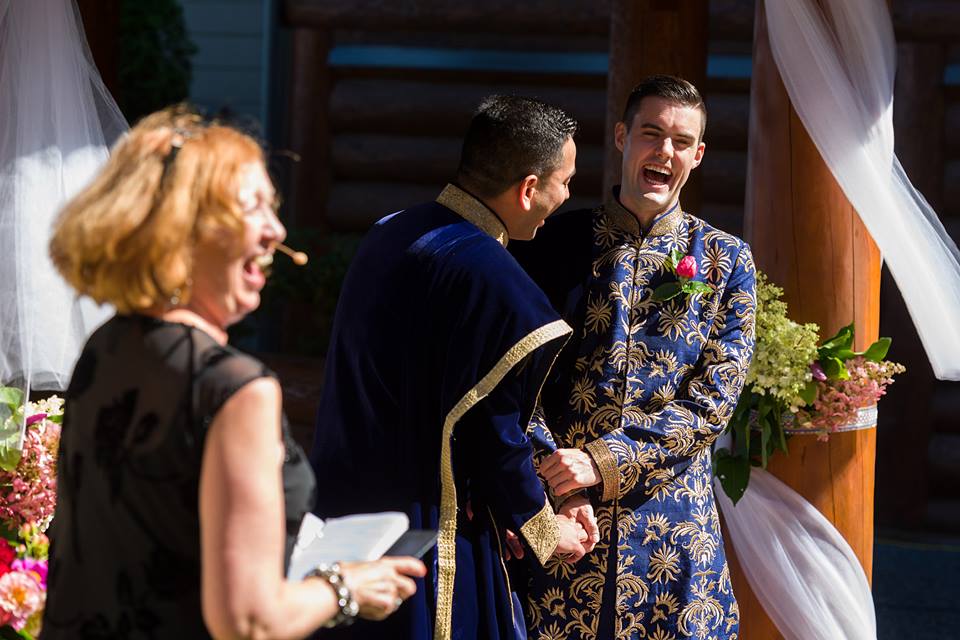 Hey, not only can you come to Vancouver Island and marry each other legally, you can also marry each other whole-heartedly…every inch of you….whatever that looks like for you.
It might look like utter joy and massive celebration, the profoundness of the moment, sharing the love and echoing it around the people you love. Or it might look like quietly celebrating a journey and appreciating what you've created together.
Whatever "let's get married" is for you, it certainly includes all the things that make you…well, YOU.  Your ceremony is kinda like the meat and potatoes of your wedding day (vegans, no offense meant..:)
 .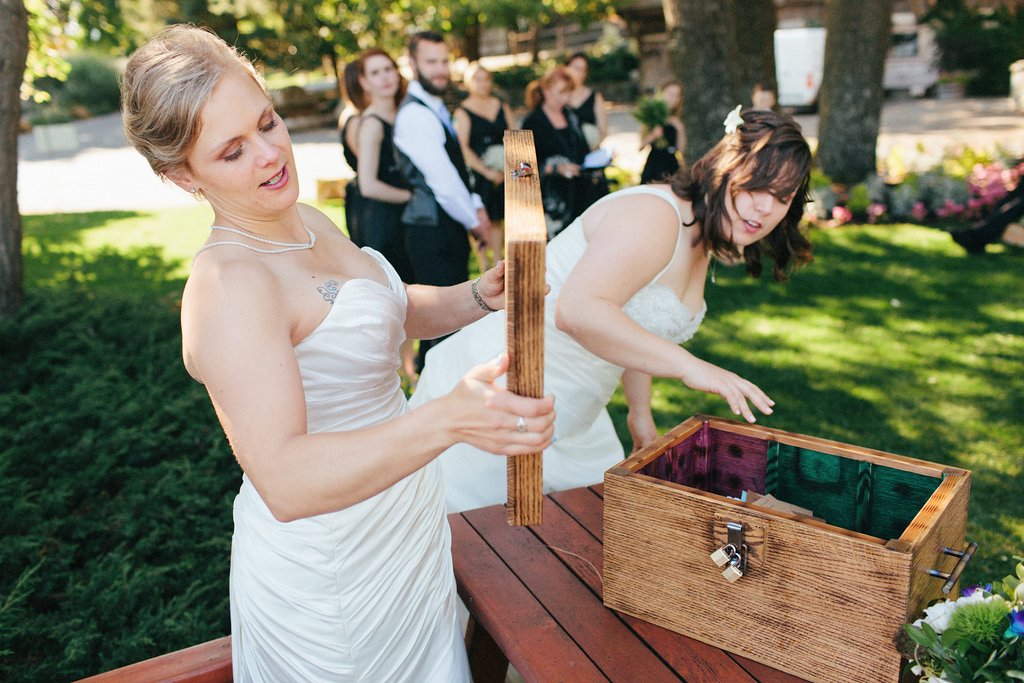 Neville Black Photography
H&E created a memory chest with mementos of their international travel, from their wedding day, and wishes for their future from all the guests. See more here.
Super grateful to have played a part in this amazing documentary, marrying Emily and Kas.
Janayh Wright Photography'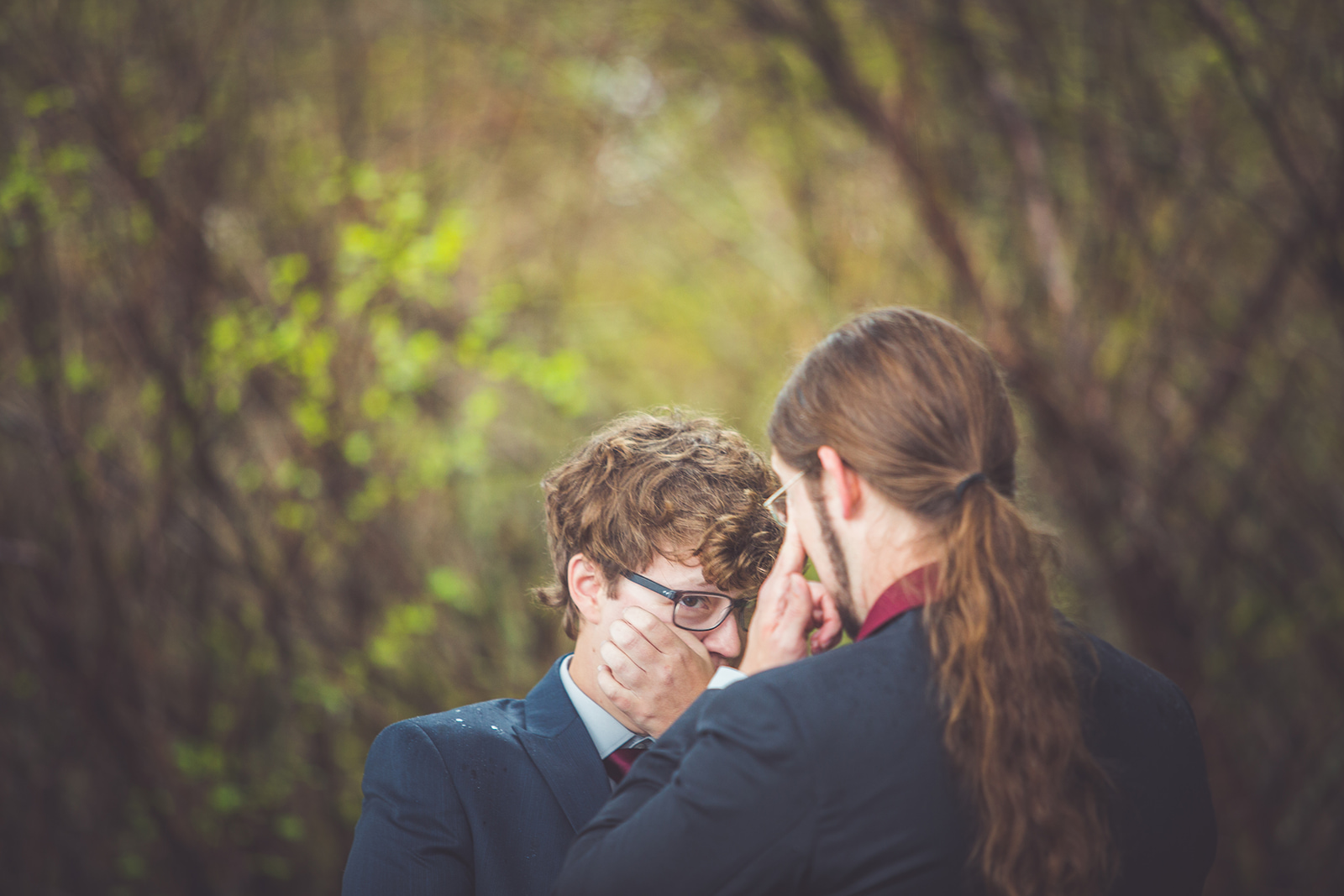 Chelsea Dawn Photography
"My partner and I are convinced, after our wedding in September 2017, that Barbara Densmore is the best wedding celebrant on the planet. This might sound like an exaggeration but we honestly could not have imagined more of a perfect ceremony on our big day. Within about 2 minutes of our initial skype meeting with Barbara, I was nudging my partner in the ribs to try to indicate that this was obviously the person we needed to go with and from that moment on it was an absolute privilege to get to work with Barbara. Every time we met with her she managed to tap into exactly what it was we were looking for with such ease. To complicate things, we were living on opposite sides of the country (I in Vancouver, and my partner in Toronto) in the lead up to our wedding. We were slow to return to emails, late on all of the suggested "due dates" for revisions on drafts of the ceremony, and all around did NOT make it easy for Barbara. She never missed a beat, and went far above and beyond what I would have expected from her based on what she charges for her services. She drafted up a ceremony that captured the essence of our relationship, and that managed to make everyone present like that were a part of the ceremony. By the end, it felt like pretty much everyone was crying and afterwards we received numerous comments that this was the best and most genuine wedding ceremony people had ever attended…. I don't know that I can put into words how fortunate we feel to have had Barbara officiate our ceremony, and I don't think we could provide a more enthusiastic recommendation of her services. I hope she never stops doing what she does."   Steven and Ben  (top photo)

VERY LGBTQIA2ST+ Friendly.
Modern Metaphysical Minister/Celebrant and Wedding Officiant, Vancouver Island. Including Victoria, Duncan, Nanaimo, Parksville, Courtenay, Comox Valley and Campbell River.  Tofino and Ucluelet as available.