Updated January 2023
Psssttt!  Yes you!  Are you nature folks?  Does sun sparkling through a forest canopy feel more like you than overhead lights in a hotel ballroom?  Want something small that feels natural and real?  Want to really enjoy getting married without the fuss and hassle of planning all the details?  Want to invite your family along but keep them out of the organizing?  (ha ha)
The Vow Cabin has become the favourite package of couples who want a wedding experience that is relaxed, natural, sustainable, personal…and a little adventurous.
This marks Year 4 for this wonderful package and it just keeps getting better every year. Trust me on that.
The team includes the best of the best on Vancouver Island.   Caitlin, our exceptional organizer has come up with a few different packages:
You can come by yourselves, or bring up to 8 witnesses.
Or you can bring up to 20 people and have a wee celebration in the forest.
Because the space is so large and so private, it feels like your own private getaway.  In actual fact, you share the day with up to 2 other couples, but it simply doesn't feel that way.  And that makes the package waaaayyy more affordable. 
So, if you don't have time to plan, but you still want to get married in a meaningful friendly way, maybe check out The Vow Cabin.  Some 2023 dates are full…but there are still good open dates on their website.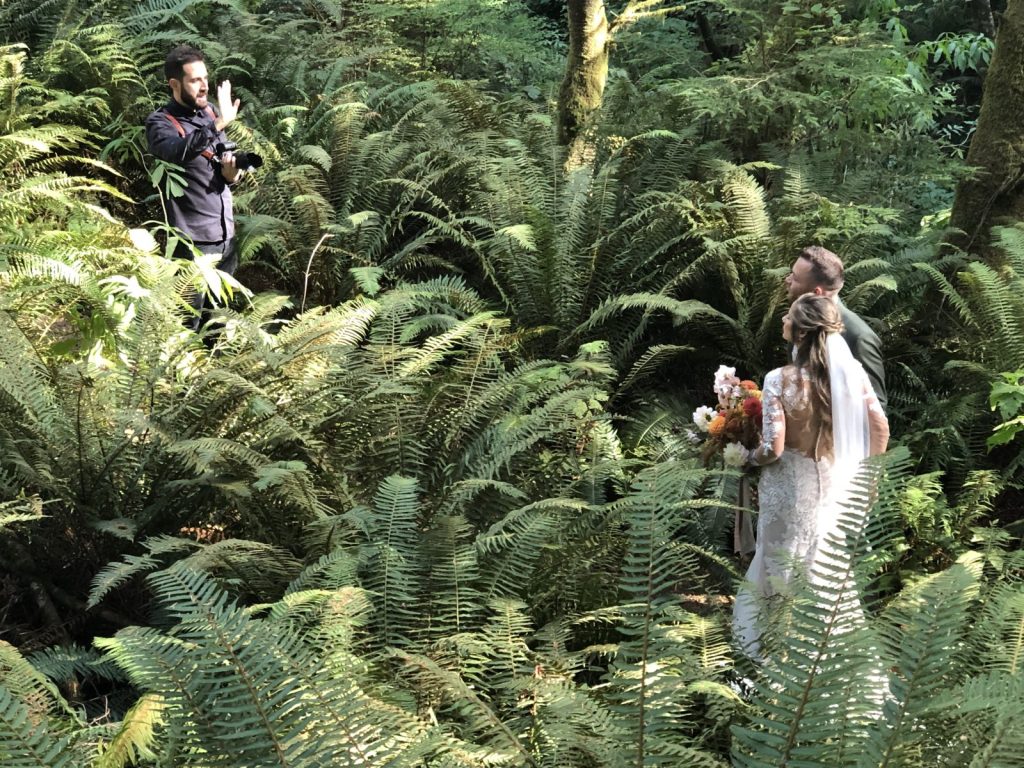 Modern Metaphysical Minister/Celebrant and Wedding Officiant, Vancouver Island. Including Victoria, Duncan, Nanaimo, Parksville, Courtenay, Comox Valley and Campbell River.