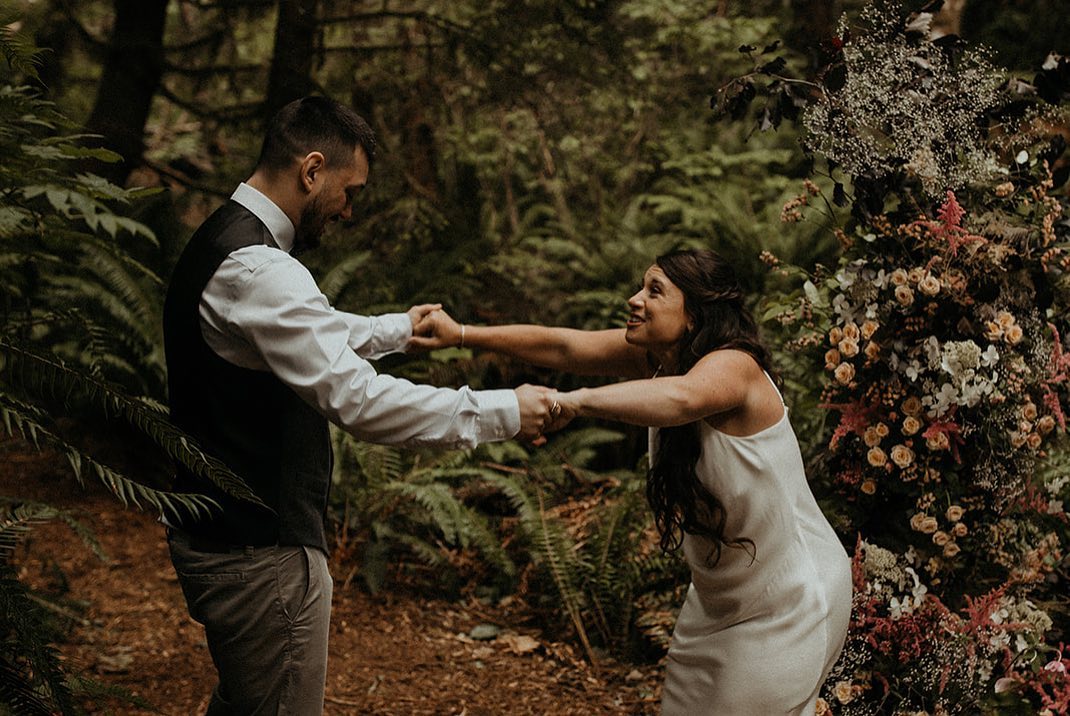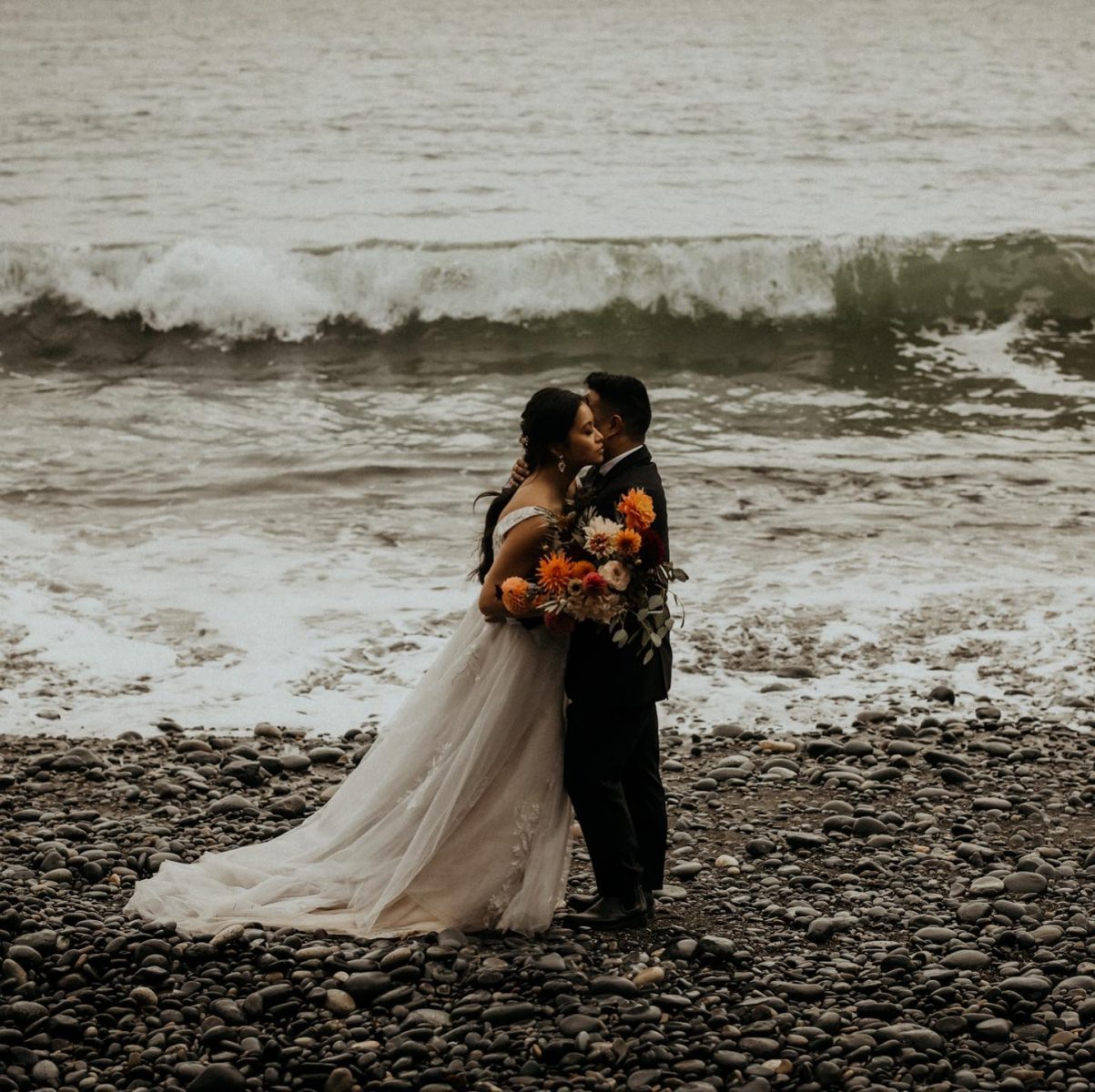 So admittedly, I've been doing this for long enough to see a few elopement trends come and go. One that has warmed my heart (maybe because I was behind it, pushing hard…:) is the idea of making your wedding day all about you.
Doing something that feels just right for you.
Having an adventure. 
Spending time savouring what you've created. 
Being able to say and do what you want in a way that feels relaxed, natural, and totally you.
And in a setting that allows you to do that.
Up until now, if you wanted an experience like that, you kinda had to do it on your own…lots of elopement packages out there, but the ceremony tends to be just a legal blip. And honestly, that's why you are there…to marry each other!  So when Caitlin from Vow & Co called me last year and spoke my language, I jumped in.
For her Vow Cabin elopement package, she's thought through everything. Everything. Plus she's assembled a pretty awesome team.
An overnight stay in a rustic forest cabin, complete with outdoor shower (very cool) and fire pit.
Incredible florals from the uber-talented Ingrid Rose Floral Artistry.
Hair and makeup expertly done onsite by Kreative Beauty
Just look at the photography by Taylor from Secret Waters.
A truly personal all-about-you ceremony by moi…:)
And a whole bunch of thoughtful details, from cake and champagne to charcuterie.
And there are optional extras too, like video capture and oceanside photos. You may even be able to spend an extra evening at Fern Gully.
Because the space is so large and so private, it feels like your own private getaway.  In actual fact, you share the day with up to 2 other couples, but it simply doesn't feel that way.  And that makes the package waaaayyy more affordable. 
So, if you don't have time to plan, but you still want to get married in a meaningful co-vid friendly way, maybe check out The Vow Cabin.  Many of the 2021 dates have already been booked, but a few more packages are going to be added soon.
Modern Metaphysical Minister/Celebrant and Wedding Officiant, Vancouver Island. Including Victoria, Duncan, Nanaimo, Parksville, Courtenay, Comox Valley and Campbell River. Tofino and Ucluelet as available.