A wee wedding can be almost anything you want! A small ceremony on the beach. Or a more relaxed backyard ceremony.  A family picnic with a ceremony in the middle of it. A brilliant scheme to hoodwink your loved ones with a surprise wedding (oooh, I have ideas…:).  A last minute happening. Or running away on a group elopement (since everyone is going to have to travel anyway.)
Image by Candice Marie Photography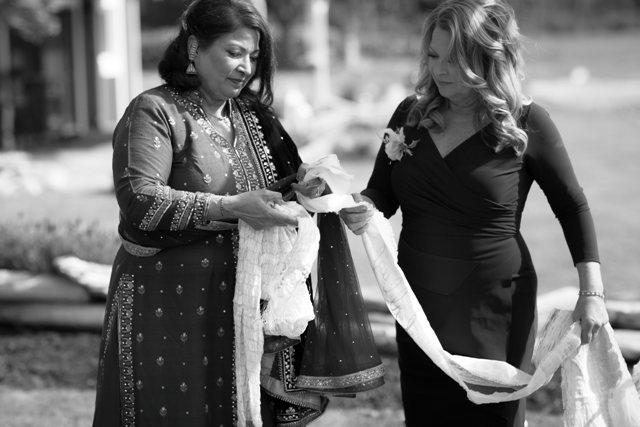 Image by Meghan Hemstra Photography
What matters is that you are together with the people you love the most, celebrating the love you have for each other and the love among you. And the magical things that happen when everyone is right there with you and for you in a moment that will not pass by again.
Image by the very kid friendly Tasha Cline Photography
It's a totally different vibe, totally relaxed and real. You won't feel like you are in a performance.  And the intimacy offers a shared experience as the people who love you most help to marry you (lots of ways to do that…:)  Can be kidlet and dog friendly (cats welcome too, but most prefer to stay home…:)
Wee Wedding Vibes
Downscaled from 300 to just their families and one afternoon full of love.  Awesome capture by Paper Heart Films
A+S . At the height of the pandemic, virtually no one could come, but they had the venue booked and a month honeymoon!  So the awesome Breanne and Grady at Evergreen and Bound helped pull together a little surprise…we made videos. And then they captured it all for their loved ones around the world.
Travelling to the Island to get married?
I am happy to offer suggestions of unique places or venues for a more intimate ceremony and service providers who love wee weddings as much as I do.
Do you have kids? (even adult ones?) Are you marrying later or after loss?  Have you been together for a while? Check out Weddings with History.
Are you a same-sex, trans or gender non-conforming couple?  Check out LGBTQ weddings.
Modern Metaphysical Minister/Celebrant and Wedding Officiant, Vancouver Island. Including Victoria, Duncan, Nanaimo, Parksville, Courtenay, Comox Valley, and Campbell River.