There are lots of elopement packages out there, but what I do is very different…I help you celebrate your partnership fully, whole-heartedly and actively. (Although chocolates on the pillow are a nice touch too…:) 

Out in Nature
There's something very profound about getting married on an endless beach, the peak of a mountain, amid giant trees who have seen countless cycles of life unfold in their presence. It reminds us how big and beautiful this universe is. This life is. How fortunate we are to be in it.
Since the beginning of time, many of the elements of nature have been used in ceremony in countless ways. that make perfect sense.  (We're not talking about dancing around in the forest draped in vines, but if you're really into that, I'll give it my best shot…:)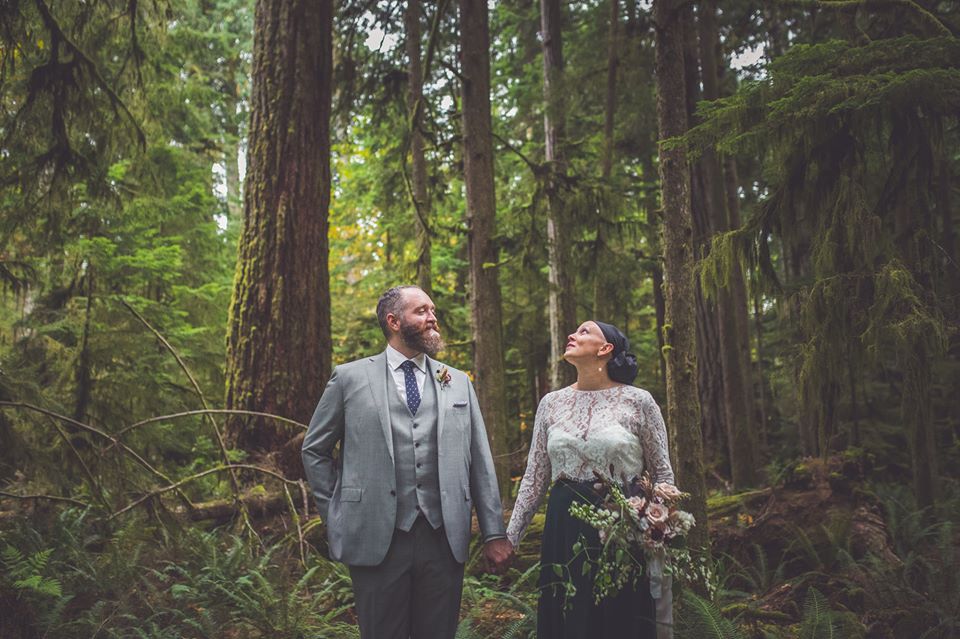 Have an Adventure
Has your life so far been an adventure?  Is running away and doing something completely different your cup of tea?  A helicopter elopement?  Scaling a waterfall?  Feeding your bouquet to a bevvy of  adoring baby goats?  Getting married in a lavender field?  Or on a bunjee jump? (I'll stay on land for that one and use my PA..:)
Or maybe you're open to adventure. Below, after 11 years and 2 kids together, B&D said "surprise us!"  So we did…both ceremony and setting!
Do what you are
Is there something that personifies your partnership? Something that feels right and true to you?  It will likely come out while we are brainstorming your ceremony. Trust me…:)
N&K like to walk in nature, so we did a walking ceremony.  Since a wedding ceremony has 3 steps,  we did each step in a different location.  "It was truly magical. It was everything we imagined it could be…. exactly what we set out to achieve in the beginning."

The Perfect Day
What did you do on your first date?  Your first anniversary?  Are there any rituals that are yours and yours alone?  What's something you've always wanted to do together? What might your most perfect day include? Could include a ceremony in it?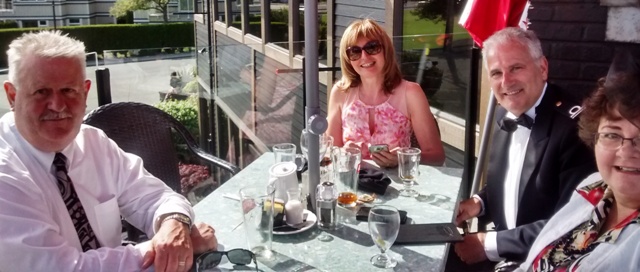 Part of the Air Force in Europe, Ivo asked if their witnesses be Air Force folks? Voila, ex-CFB Commander couple (showed up in uniform and even took pics) started a new friendship over a wonderful afternoon.
Have  a Handfasting
The original elopement, centuries ago, was often a handfasting ceremony. If you are eloping now and having a large party next year, check out this post.
Elyse Anna Photography
Run Away to the Vow Cabin
This marvellous little elopement package combines all kinds of wonder in a natural relaxed setting. Both magical AND affordable.   2022 dates are now posted (but almost sold out….so skedaddle…!!)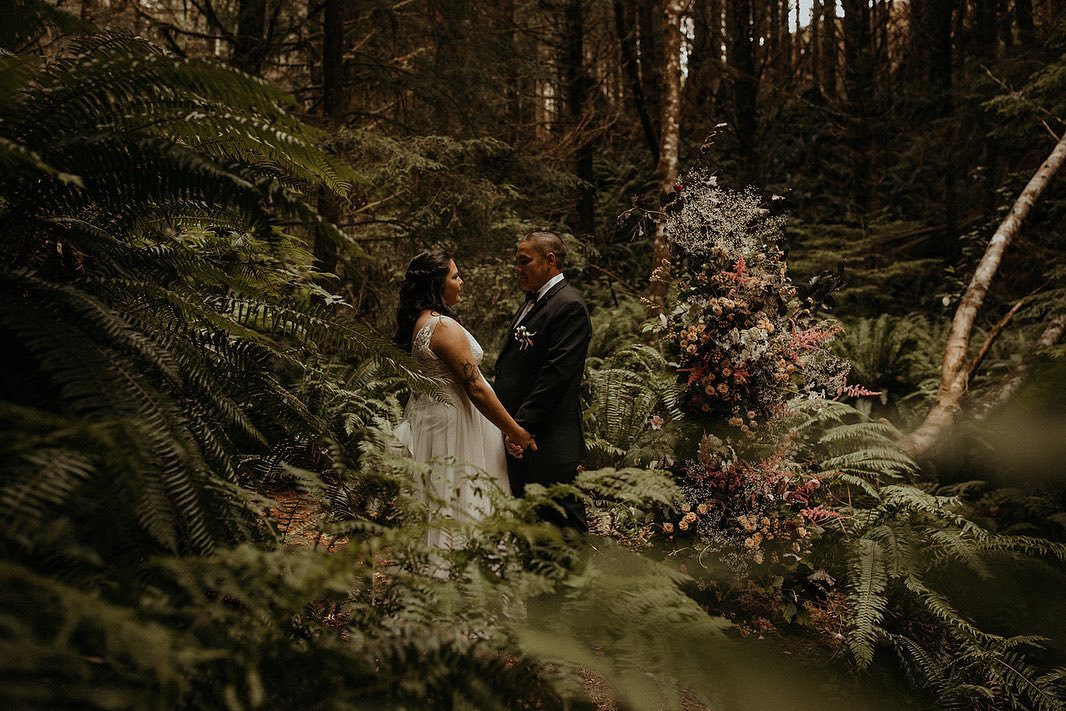 Are you a same-sex, trans or gender non-conforming couple?  Check out LGBTQ weddings.
Modern Metaphysical Minister/Celebrant and Wedding Officiant, Vancouver Island. Including Victoria, Duncan, Nanaimo, Parksville, Courtenay, Comox Valley and Campbell River. Tofino and Ucluelet as available.