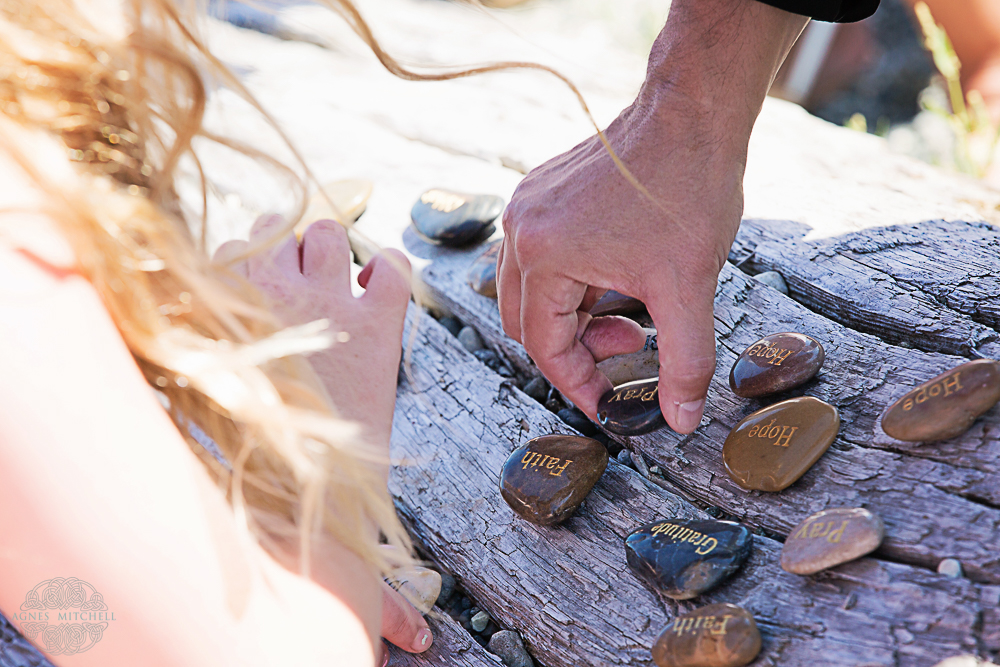 "Opportunities to find deeper powers within ourselves come when life seems most challenging." Joseph Campbell
Death happens to other people, to older people, to the people in the obituary section. But not to us. We have plenty of time left. We deny our own mortality. We pretend as if time (and life) will continue forever.
Then we discover that life has other plans for us. The diagnosis of a terminal illness brings us face-to-face with the finite. Time takes on a whole different meaning. It stops. The messages are clear and simple. Time is limited. Death is real. Unavoidable. There will be pain. For you. And for those around you.
As much as terminal illness marks an ending, it also serves as a beginning. A time for re-examination. "How do I embrace living? How do I prepare to die?" So many questions, and the feeling of being adrift in deep and uncharted water. It is important to keep living, and yet anxiety about death cannot be ignored. Death has moved from outside you to inside you.
When time is finite, it takes on a whole different tone. The normally predominant "chronos" (clock time) moments wane, replaced by "kairos" moments, where time stands still, you are totally engaged. You begin to ask profound questions about your life. "Have I lived it well? What do I want to do with what remains?"
Some people find that learning to dance with their own ending (vs. having it overtake them) gives voice to their own sorrow, provides a sense of control while swimming in deep water, offers comfort to those around them, and provides a greater sense of peace.
Such a bittersweet journey. How to travel?
Intentional planning
You may have the courage and longing to hold your own advance "Celebration of Life"…where you can share life's sweetness and sorrow with those you love, and offer a final farewell. Although it may seem like an odd concept, when you stop and think of it, it's actually a beautiful idea.
Or perhaps you want to plan your own memorial, as a final gift to your loved ones. You can tell your real story: your proudest moments, your regrets, the lessons learned, and the messages you want to share with those you love. It can help you relive your life, while smoothing the path of grief for those you will be leaving behind.
Either way, the process of intentionally planning for our own passing is a powerful way to create grace and harmony in a transition often overshadowed by logistical details. As a counterbalance, let's remember what truly matters: who we are, who we love and how we live and love.
Image taken by Agnes Mitchell Photography