I'm unpacking my stuff from a wedding over the weekend.  One of the most genuine weddings I have ever performed.
Creating the ceremony was an interesting process.  While most of the ceremony came together  easily (I love couples who answer the questions intentionally, and with more than a single sentence), it was the ritual that we struggled with.  And we wanted a ritual.
Originally, I suggested something based metaphorically on who they are.  That didn't feel right to them.  We talked about food rituals, because they are both foodies.  But that didn't really feel like a fit.  She liked the idea of handfasting.  He wasn't so sure.  But nothing else was coming up.
Then I asked the groom to talk about the rest of the wedding day.  He told me (among other things) that he had just discovered someone who was milling salt from the Pacific Ocean, and that would be the guest favour.
And everything just unfolded beautifully from there.  Now, if you don't know about salt, in ancient times it was more precious than gold, and used to  "seal the deal" when making agreements.  So we designed a ritual using the Pacific Ocean sea salt, and added  a few elements that made the ritual so so meaningful.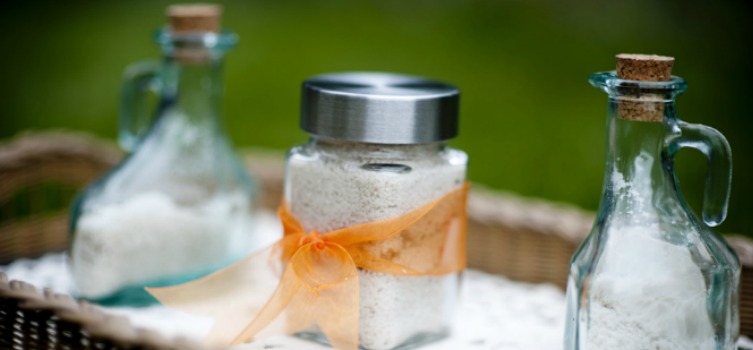 When the time came in the ceremony, the bride and groom, both seasoned (no pun intended) at speaking in public, just started telling their guests about what they were doing, the significance  I put down my script and listened to them.  It was so real, so authentic.
The picture at the top?  A salt grinder.  A gift from the couple.  Full of the sea salt from the Pacific Ocean.
Beautiful.
My heart is still singing.